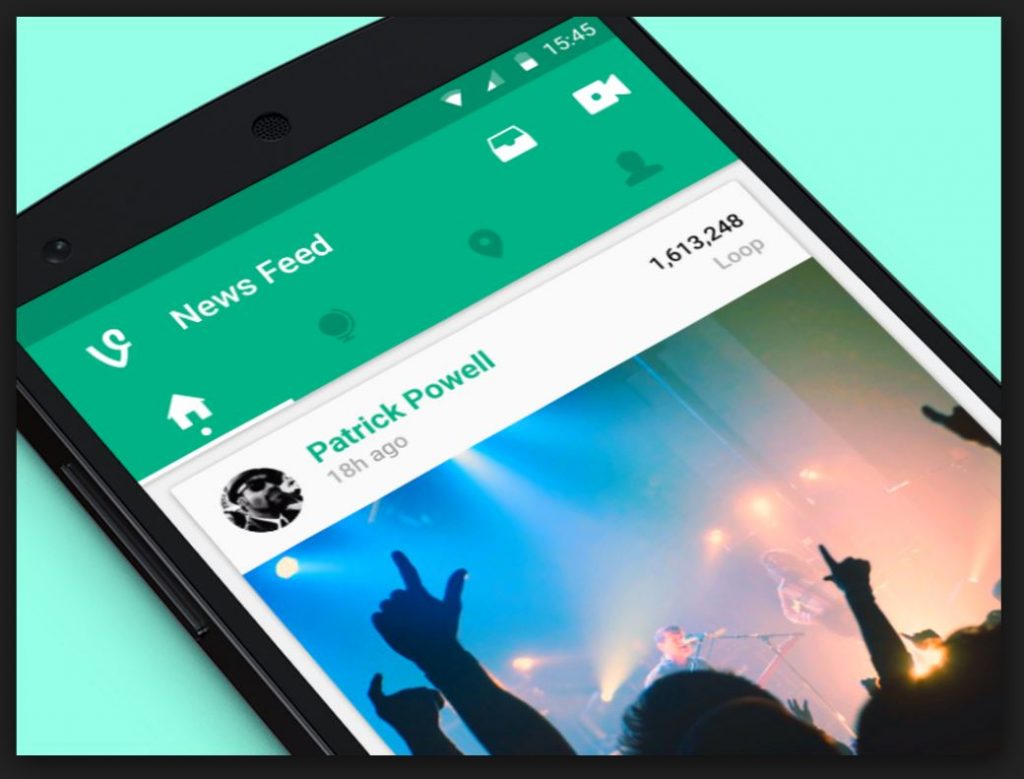 Back in June 2016, Twitter announced that they're extending lengths of Vine video uploads up to 140 seconds. This move undoubtfully increased the platforms capabilities and made it more desirable to marketers. The previous 6-second restriction is what made the platform unique, but with this limitation, content creators were always struggling to fit their stories into a short time frame. Well, the floodgates have opened, and Vine is now on par with Instagram (and even Youtube) limitations. Here are a few things you should know about the increased video length.
20 Things About Vines 140 Second Video
1. Longer Video Clips (Obviously)
Previously, uploaded videos on Vine were limited to 6 seconds. However, with the new update, users are now able to post longer, more comprehensive videos up to the new length.
2. Brand New Video Viewing Mode
You are now able to jump quickly into a full-screen experience. You can shoot both horizontally and vertically.
3. Longer Videos for Partners
Selected Vine partners get even longer video possibilities with the ability to post up to 10 minutes of footage.
4. Favorite Feature
You can now also easily show your love for the best sections of Vine videos by double tapping on the video screen.
5. Continued Availability of Six Second Format
The six-second Vine previews weren't removed, but your audience is able to watch more by clicking the "View More" button.
6. No Need To Redirect!
Longer videos mean you no longer need to link your short video previews to another platform.
7. Watch More Button
Vines that are longer than 6 seconds now spot a "Watch More" button so your followers can easily tap and watch the entire clip.
8. Suggested Vines Section
All the vine videos feature "suggested videos" below them. They more or less operate like YouTube's suggested videos feature.
9. Revenue for Vine Content Creators
Vine.co begun sharing ad revenue with its most influential creators. Content creators can now use Twitter's Amplify video ad program to run advertisements with their Vine videos. The company keeps 30 percent of collected revenue while content creators get a whopping 70 percent. That beneficial to the user split is one of the highest in the industry!
10. Video Analytics
As a Vine creator, you can now easily track your video stats and filter through their Twitter mentions using the social networking app Engage.
11. Video Search by Hashtag
Just like Titter, Instagram, or Facebook, Vine also allows you to use hashtags to find trending videos or subjects that users would be interested in.
12. Video Search by Category
Besides being able to use hashtags to search for Vines, the app also allows you to find clips using the categories section.
13. Connect Across Networks
The Vine application allows you to invite you friends from your phone's contact list or Facebook buddies to connect with you on the platform.
14. Improved Video Search on Vine
Unlike Twitter where you have to use Twitter's search button or hashtags that might not necessarily bring up the relevant videos, Vine has a dedicated search button that is mostly accurate. The fact they only deal with videos makes it easier to find your preferred video.
15. Clip Suggestions from Vine
The app now suggests the most appropriate videos for you to enjoy. The videos are now a tap away appearing at the top part of your Vine home screen.
16. Continued Use of .CO Domain
Ever wondered why Vine's official uses a .co domain? Well, that's because Vine.com is owned by Amazon, and they're not selling it!
17. Popular and Trending Videos on Vine
Unlike videos on Twitter, Vine offers you a chance to view the most popular and the most interesting clips by clicking the "Popular Now" or "On the Rise" buttons.
18. Tweak Profile Settings
Vine also allows you to update and even change your profile setting straight from their mobile app.
19. Viewership Numbers on Video
Vine allows you to know the number of people that have watched your video. These are shown just above the video as "Loops."
20. Better Brand Visibility
Besides the increase in the length of video that you can post, you can also easily link up both your Twitter and Vine accounts allowing people who follow your tweets to also reach your Vine profile. This allows you to build a bigger fan base.
Vine is looking better than ever, and with the new capabilities, brands, businesses, and content creators are flocking over to Vine. What do you think of this new feature? Is Vine right for your business? In the past, most of our clients omitted the platform for the simple reason that they were unable to spread their message within the 6-second timeframe. However, now that the limitation is gone, will businesses give the platform another chance? Give us your thoughts in the comment section below.
UPDATE 28.10.2016: It seems that Vine will be shutting down in the upcoming months, according to Business Insider. I guess many of you won't enjoy this new 140-second feature.