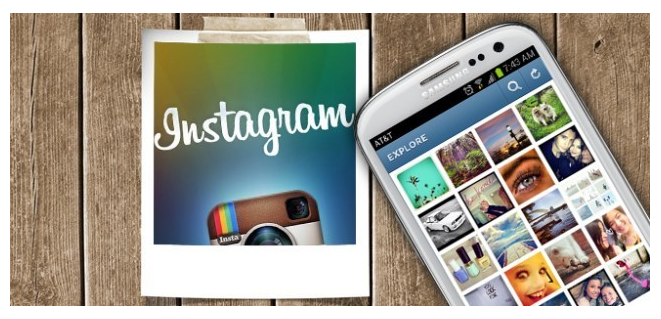 Companies now have more chances to introduce their services/products to potential clients way more than they did with any other social platform.
To stay in business, companies need to post plenty of advertisements, and one way of doing this is through making images/videos and posting them on social media. Instagram is currently one of the most popular social platforms. Users across the globe post more than 40 million photos per day, and this means that it is the ideal site for publishing business ads.
So why does this platform show the most promise?
Value in Photos
A photo is worth more than a thousand words, especially because images tend to go viral, and text ads don't. If you are searching for a visually dynamic way in which to display a product, Instagram would be your best choice.
Behind The Scenes Look & Brand Awareness
By posting photos (and videos) that show what goes on behind the scenes at your company, you will succeed in creating positive brand awareness with your clients. Photos or videos of what goes on in making your products will help create some familiarity with customers, making them an amazing advertising tool.
Promoting Customer Participation
Customers are increasingly purchasing goods from companies who allow them to participate in their campaigns. Hashtags, for example, are one way through which a company could encourage customers to be involved with their operations.
Building a Personality for the Company / Brand
By using Instagram, a company can build a strong personality. Businesses should use Instagram to build their personality, and show everything that they have to offer. The personality that the business projects will form the basis of what potential clients think about it. Just like RedBull is associated with extreme sports, your company can achieve the same result in its respected niche.
Best for Interactions
The best ads for any company should ensure that their name remains in public discussions and conversations. Engaging with clients via promotions / conversations is a great way to keep the buzz going.
Special Events Promotion
Not everyone sits on their computer all day, but we all do have our phones on us. Creating special events and promotions on Instagram guarantees the best reach, as users are stuck to their phones 24 hours a day.
Going Viral
It is the dream of every company, to go viral with their advertisements. Posting a video (or image) showing a funny situation is the best way of ensuring that it goes viral. When it goes viral, the business will also go viral and receive universal recognition across the web. This may include hundreds of backlinks from news sites across the globe, which is basically free advertising that will add some extra SERP boost.
While Instagram ads aren't widely available just yet, it looks like they're very close. Rumors have it that 2015/2016 will be the transition year where Instagram ads go fully live.
Inspired by an article from: Neurogadget.com