Update 28.10.2016: As of today, we are halting transactions related to Vine accounts. The reason for this is the recent announcement that Vine will be closing its doors in the upcoming months. We're leaving this page up for historical reasons, and until further notice, we will not buy or sell Vine accounts.
So what is a Vine account and what can it do for your company? Vine was one of the most popular mobile apps of 2013. Part of its popularity lies in its simplicity. All you have to do is take a short, 6 second video, and then share it through social networks (including Twitter and Facebook), or embed it on your website. Vine accounts with a large following can help you reach millions of viewers in a fun & creative way. While it may seem impossible for your company to utilize this social platform, thousands of marketers will tell you otherwise. Just Google Vine Marketing and research countless Vine promotion methods. Please remember, if this is your first time here make sure to read this page before you continue.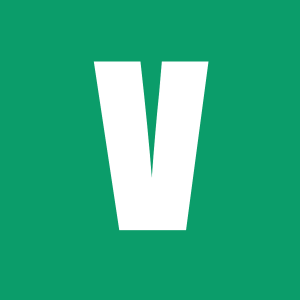 BUY A VINE ACCOUNT
Vine is a short-form video sharing service. Founded in June 2012, it was acquired by microblogging website Twitter in October 2012.
FREQUENTLY ASKED QUESTIONS
How much are Vine accounts worth?
Normally Vine accounts are within everyone's price range. Even high-end Vine accounts never top a few hundred dollars. In rare cases, they can get expensive, but we're talking millions of followers in a desirable niche.
Can I see a list of Vine accounts you have for sale?
No. We don't have any lists, as these properties are hard to obtain, so we never keep a larger stock. We sell them as we get them, so we really have no say in the topic/activity/size. Only long time clients have the option to request a property within their niche. To find out more about how we operate, please read this page.
Why do I have to wait so long to buy a Vine account?
We have tons of buyers but very little sellers, so we always run into demand versus supply issues. To keep our current pool of buyers happy we limit new memberships. Wait times range from one to four weeks. There is also a problem with supply, as Vine account owners aren't willing to sell cheaply (mostly due to personal attachment), despite the fact that Vine accounts are just not worth much.
Is a popular Vine account a good source of traffic?
Not really. You have to be really clever and create superb content to lure visitors onto your site. This is one of the main reasons why Vine accounts are cheap. Vine accounts are better used for creating brand recognition and getting the word out, as funneling direct traffic from them is tough.
Is ViralAccounts.com affiliated with Vine?
ViralAccounts.com is not affiliated with Vine or any other companies mentioned on this page. All product names, logos, and brands are the property of their respective owners. All product and service names used on this website are for identification purposes only. Use of these names, logos, and brands does not imply endorsement. ViralAccounts.com does not store or own any Vine accounts, our company simply acts as a mediator between the willing buyers and sellers.
Still have questions? Visit our FAQ or support pages.