Being on social media is a must for many brands today, but to make the most out of it, you will need specialized tools to help you track current trends. Social media analytics tools come in many shapes and sizes, and they're not limited to the list we have provided in this article. There are literally hundreds (if not thousands) of tracking platforms, from free basic kind, to enterprise level used by world's top companies. Most social analytics tools come with a hefty price tag, but today we're here to discuss the free alternatives. ViralAccounts.com has compiled a list of five free social media analytics tools that can help you find new insights for your company.
Viralwoot – A free Pinterest analytics tool.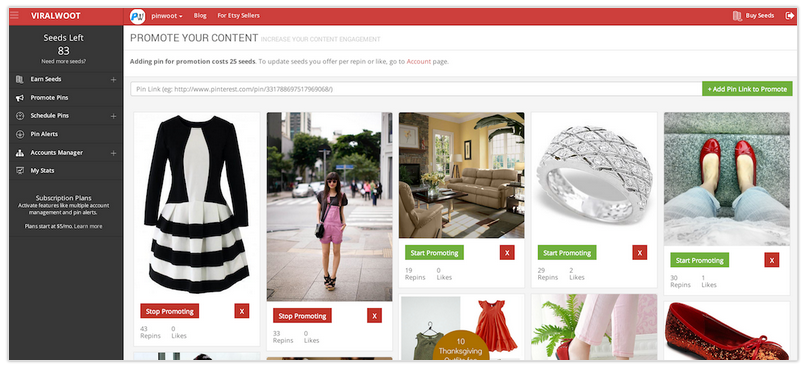 Viralwoot is a great Pinterest tool that helps you make the most out of your Pinterest ventures. Unlike the standard Pinterest Analytics, you can use it with personal accounts and it features a build in tool aimed at growing your following through the use of "seeds." The way it works is that you can look for other Viralwoot users in your similar topics, earn platform issued "seeds" by following them, and then award people seeds in turn for following your account. The platform also features an easy option to schedule pins, kind of like HootSuite. However, when it comes to monitoring your account's data, this free tool is nowhere near as powerful as Pinterest Analytics. Not to worry though, the company is currently working on new features that will keep this platform as a must have tool for every marketer.
SumAll – Another great free analytics tool.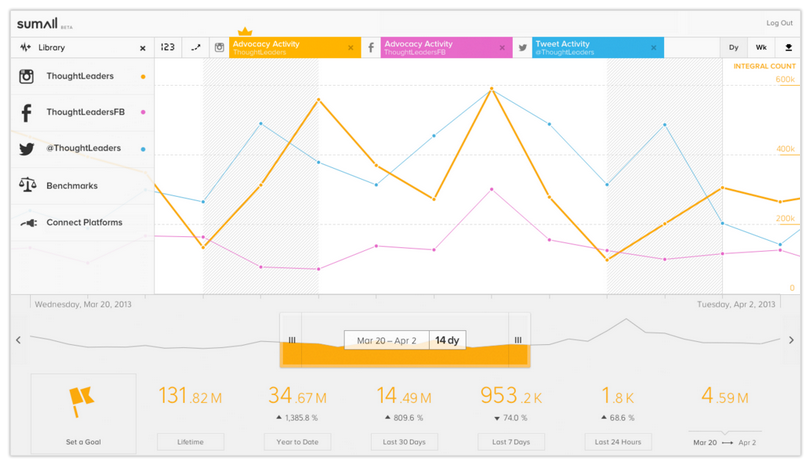 Like many companies, Sumall offers two versions of their platform (a premium and a free basic version.) The free plan includes an interactive social media dashboard for a clean overview of your social properties. You can analyze accounts from social platforms like Facebook and Twitter, but also Tumblr, Vimeo, and even MailChimp and Google Analytics.  SumAll has great visuals, and all that is needed to access is this great platform is to register a (free) account.
Keyhole – Quick Social Stats.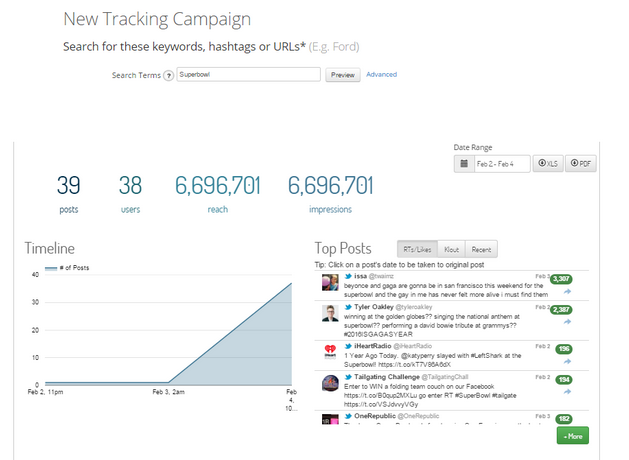 Keyhole is a real-time hashtag tracker for Twitter, Instagram, and Facebook. Its visual dashboard is simple, beautiful and shareable. It is a free search platform that lets you track brands and companies with a visual dashboard that includes several charts and graphs. It even features a niche cloud to show you what the most popular words people use that could be associated with your search terms. The platform dashboard includes statistics such at retweets, replies and original posts, and also a timeline of how popular your topic currently is and the top domains being talked about.
Pinterest Analytics.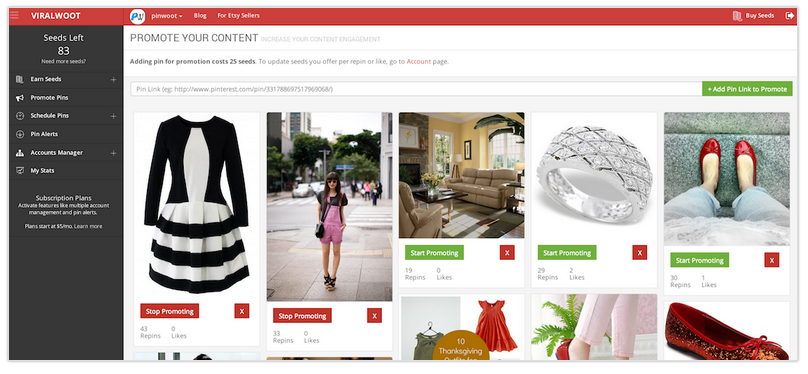 According to a recent study, over 42% of online women in the United States are regular Pinterest users. With over 100m active monthly users, the site is a marketing force to be reckoned with, and the rise is not only limited to the US, as Pinterest is solidifying its presence in the global markets. If you are a business user, Pinterest's own built-in Analytics tool gives you detailed statistics. On the user side, Pinterest Analytics breaks your followers down by gender, language, geographic location, and even metro areas to help boost your marketing efforts.
Klear – The Influencer Specialists.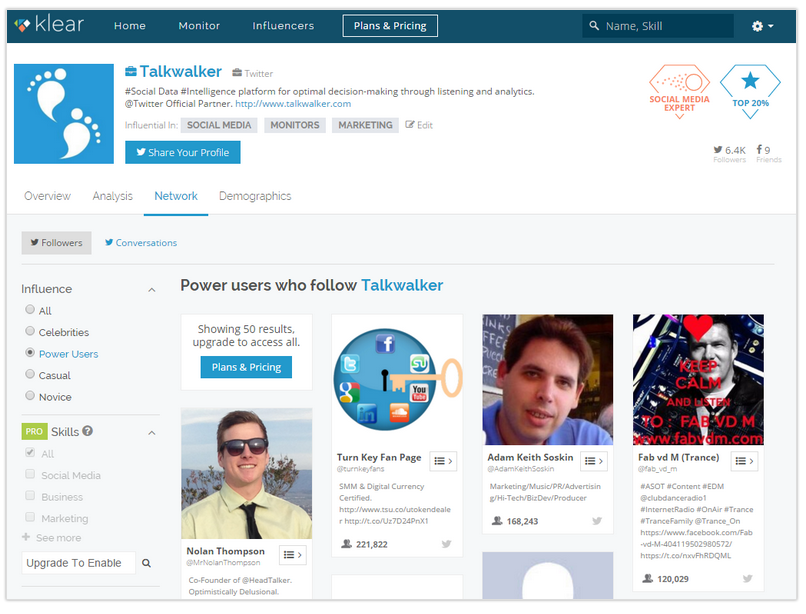 Last but not least, Kelar is another great analytics tool. While the company provides paid plans for their enterprise size customers, Klear's free tools will give you social media analytics for Instagram, Twitter, and Facebook. The platform includes a great "Find Influencers by skill" search, and you can check and see who the top ten influencers are for over 50,000 different skills. Results can be filtered further by type of influence, gender, and locations. It also includes options to exclude companies or people with very low response rates, but these require an update to the Pro (paid) plan.
These five analytics tools are just a tip of the iceberg, and they may not necessarily reflect the best tracking platforms out there. There are tons of other analytics tools, and some of our favorites are:
SimplyMeasured.com – It offers free (11) social media tracking tools.
Iconosquare.com – A once free stat-tracking platform for Instagram, however, they still offer a free seven-day trial.
SocialBlade.com – Basic but a free tracker for Twitch, Youtube and Instagram accounts. Just recently the have added Twitter tracker, also.
So, what is your favorite tracking platform? Leave your suggestions in the comment section below.