Facebook is experimenting with hosted content, and to address publisher skepticism, the social giant is reportedly offering 100% of the revenue from ads they sell.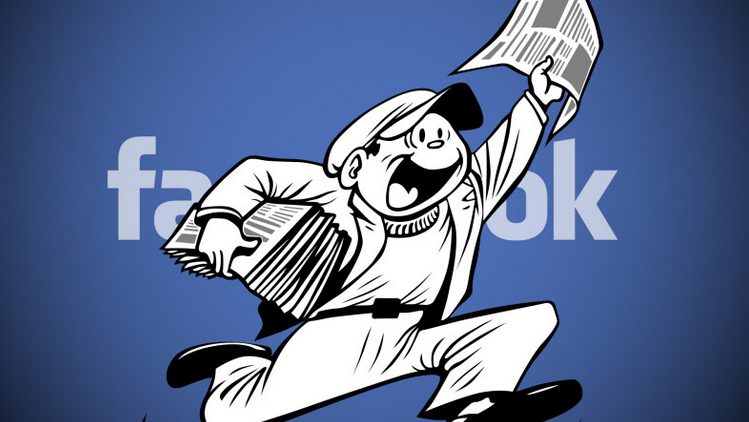 The Wall Street Journal has reported that publishers such as National Geographic, The New York Times and BuzzFeed have been asked by Facebook to host their content on Facebook through Facebook's Instant Articles program. The main idea is to keep Facebook users engaged and eliminate any loading times associated with sending them to the websites of popular content providers. The revenue generated by ads would be split 70-30, with the majority of the revenue going to publishers.
We're not sure yet how much of the ad inventory publishers would be allowed to fill. To no surprise, Facebook's past decisions have left publishers worried of the company's latest initiative. Mainly publishers, some of which receive well over half of their referral traffic from Facebook, have frequently struggled with changes Facebook has made to its newsfeed algorithm. Back on December 1st, 2013, Facebook made a crippling 44% reach restriction on most of the fanpages. This wasn't a one-time deal, Facebook has been restricting fanpage reach since the concept of fanpages was created. Due to this fact, publishers take any new Facebook features with a grain of salt.
Will the ability to keep all of the advertising revenue they generate from Facebook's new shared revenue program cause them to overlook the things that led them to be skeptical in the first place? It is important for publishers and fanpage owners to consider that ad revenue is just one part of the whole equation. In allowing Facebook to publish their content, they'll ostensibly lose some control over user experience, and the ability to manage their very own intellectual property. Just like YouTube, you will run into copyright problems, licensing, etc…
It's also unknown how Facebook plans to address the issue of reader tracking and statistics. Hosted content also raises possible search engine optimization concerns. Will Facebook apply the canonical meta tags to pages that host publisher content? Generally, sharing revenue for content is a solid business plan, at both ends of the spectrum. Being a 'YouTuber" is a thing these days, and some users make a full-fledged profession out of it. The earning possibilities brought out the best in people, as publishers go over their heads to create the biggest and most viral videos. So, will Facebook follow in their footsteps? Only time will tell, because as of today Facebook is currently testing the new platform, with no ETA for the public.