Noticed an influx of live streams on Facebook lately? Live streaming from space? How about live feeds from the front lines of Afganistan? Or the infamous "Cat vs. Dog Lover" streams? It's amazing that we live in an age where astronauts can live stream their daily duties straight to our desktop, right? Wrong. While the technology does exist, and streaming live from space is possible, the live video you are seeing on your Facebook news feed isn't actually live. Clever fanpage owners from around the world discovered a neat little trick that is spreading like wildfire, it helps posts go super-nova-viral, all with a little help of some software and a previously recorded video.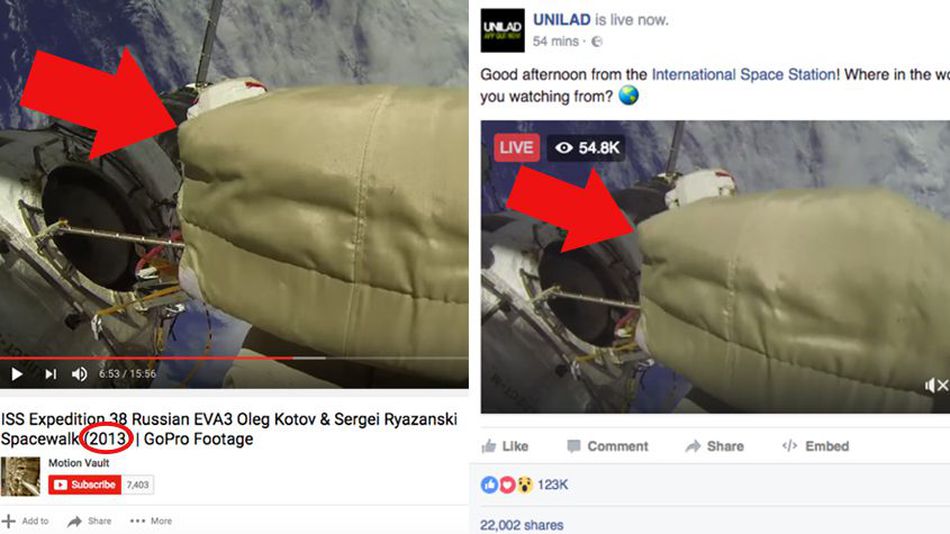 It's no secret that live feeds get top priority on your Facebook news feed, that is why marketers utilize this relatively new Facebook app to get more free likes. This method even works on small time fanpages. For example, Viral Arch, a Fanpage with less than 10,000 likes, was able to reach 500,000 people via a single live stream session. Their "Live From Space" video amounted an unbelievable 2.1 m likes and 376,000 shares! (They have deleted the post from their fanpage due to large media coverage of the event.) Even bigger fish, like The Lad Bible or UNILAD are using this method almost daily, so why shouldn't you? Since live streams get unlimited and unrestricted reach, all page owners should jump on the bandwagon, before it's too late.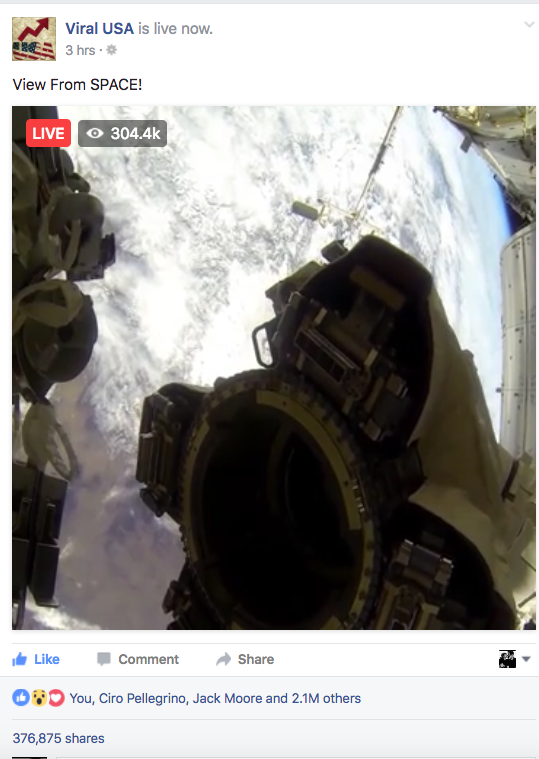 Most Facebook fanpages use this method to get free likes, but with a little craftiness, you can turn it into an excellent traffic stream. So, the main question is, how do you stream live from a video file? First, you will need to download OBS Studio here: Open Broadcaster Software. Second, follow these simple instructions posted on the official OBS forum. It literally takes 2-3 minutes to set up, and in no time you will start receiving millions of likes with tons of comments and shares. The most difficult part is choosing the right video stream. You will need to find something that won't trigger spam or copyright reports (don't stream movies!!!). The video needs to captivate and encourage the user to interact with it, like in the example below.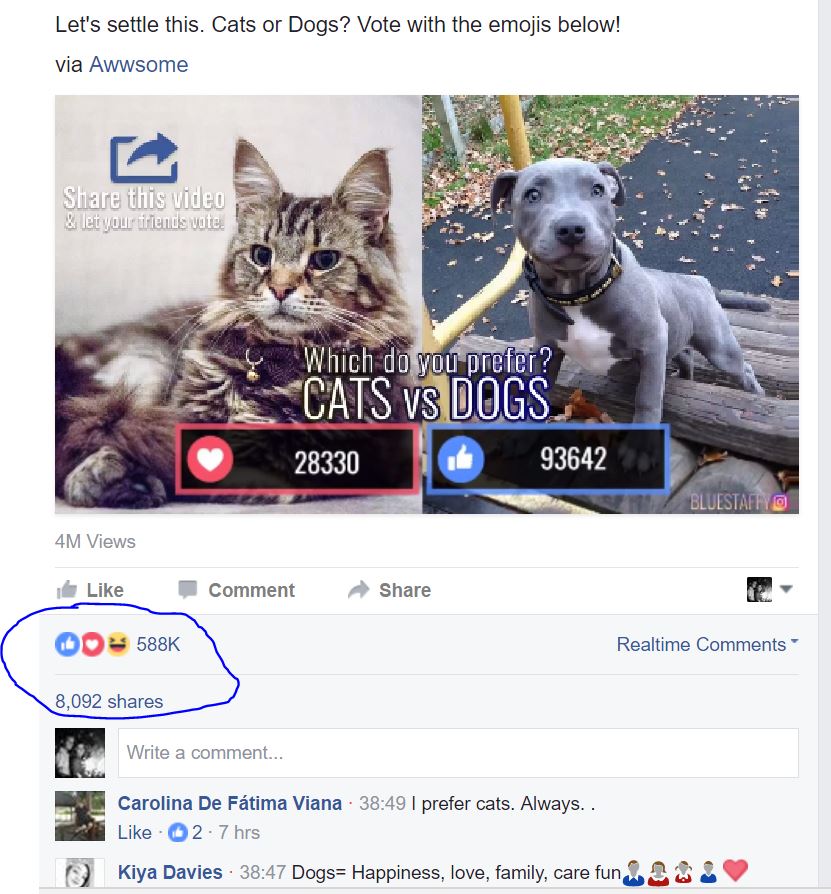 See those numbers? They didn't take weeks to accumulate, just mere hours. We have seen all kinds of content, from "who will win the US election" to "watch this DVD logo hit the corner of the screen" feeds. Even though this method is a few weeks old, and most Facebook users are now aware that these streams are fake, they mostly don't care. The most important factor is that your content will reach millions of people, and with this many users, you are bound to find someone bored enough to interact with your content. The trickiest part is turning that activity into traffic, but we will leave that part for you to figure out.