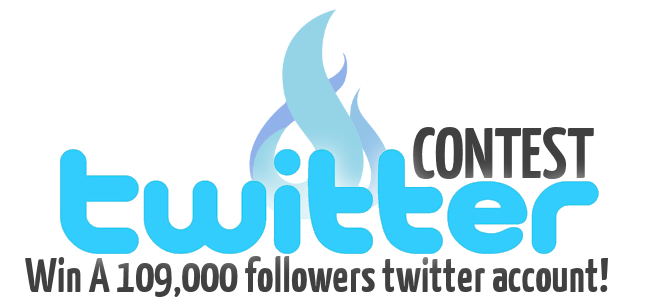 We're proud to invite you to our first and completely free to join the contest. The grand prize is a viral 109,000 followers Twitter account! No strings attached. Since things have been slow we have decided to entertain our buyers (and visitors), so if you're interested in this contest, please join the fun.
How does the contest work?
Simply post a comment below, the comment must contain a joke about marketing. (link to image memes are acceptable)
Wait for comment approval.
Vote, vote, vote! The comment with the highest vote count at the end of this contest wins the account!
Who can join the contest?
Members of Viral Accounts.
Regular visitors / Nonmembers.
How long will the contest last?
The contest ends July 10th, 2015.
Do I need to pay anything to join?
No, the contest is completely free.
Still interested? Well then let's move on to the grand prize and its history.
The grand prize is:
@NAME REMOVED TO PROTECT WINNERS PRIVACY, THE CONTEST IS NOW OVER.
(It's a weird nickname but no worries, Twitter allows name/URL changes)
ViralAccounts.com purchased this Twitter account two months ago, and we completely forgot about it. We didn't list it on our auctions because it was following too many people, which suggest automation. We're not 100% sure if this account was created artificially, but what we're sure of is:
The account was established in 2011, suggesting it is here to stay.
It averages 4-9k impressions per tweet.
It averages 30-150 favs per tweet.
Automation or not this account has many real followers. TwitterAudit.com reports a 95% audit score, which is superb. However, in the past two months, we made no posts to it (with the exception of last night) so the activity died down a little. Over 93% of the fans love music related material, it is because it was once a Miley Cyrus related account (we have rebranded it). The fans are mostly teenage girls who love teenage music. Considering all the facts above we're certain that this grand prize is worth at least a couple hundred dollars, so what are you waiting for? Read our contest rules and start posting!
Account stats:
Contest Rules:
Members must be logged in before posting a comment.
Visitors/non-members who wish to join have to provide a real email address while commenting, otherwise we will have no way of contacting you when (if) you win.
Only one submission per person.
No automation!
Guests are allowed to vote.
Asking random people, nonmembers and friends to vote on your comment is allowed.
You are allowed to down vote other comments.
You are allowed to encourage random people, nonmembers and friends to downvote other comments.
In the case of unforeseen errors, bugs or a tie, ViralAccounts.com staff reserves to right to make the final decision.
You are able to change your vote. (every 15 min)
You're able to vote more than once. (every 15 min)
Things To Remember:
This contest comment voting basically works like reddit. The voting buttons are found above each comment, like in this image. The comment votes are tracked by various methods which we can't reveal. Automation will be easily spotted and if detected the person engaging in such activity will be disqualified. Please allow some time for your comment to be approved, and remember that it must contain a joke related to marketing, it will make the game more enjoyable for everyone.
THE CONTEST ENDS WHEN THE TIMER REACHES ZERO! GOOD LUCK!
THE CONTEST IS OVER! THANK YOU FOR PARTICIPATING. VOTES FROM NOW ON WILL NO LONGER BE CONSIDERED.

AND THE WINNER IS: exl
Thanks for playing! This contest is now over, but we will host more very soon :)