Ready to sell your YouTube Channel influence? In that case, you came to the right place. We have a combined total of 2000 brands who are willing to purchase influence at a moments notice. If you own a popular YouTube Channel that you believe is active, then please give us a shot. Our company will purchase influence on nearly any YouTube Channel, as long as it meets our following guidelines:
It has a minimum of 30,000 subscribers
It is not adult orientated
It did not exceed one copyright strike in the past six months
It has no contractual obligations to other networks (MCN's)
The content is owned by the Channel owner
To view a full list of our YouTube requirements, please click here. Remember, it does not matter how silly your YouTube account may seem, the companies we represent are interested in every possible topic and niche. Whenever you're ready, please contact us by submitting the form below. We may ask for additional information (screenshots of statistics) before we can give you a proper offer.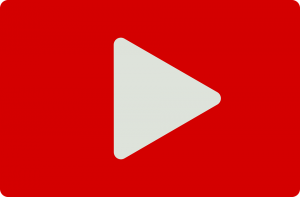 READY TO SELL YOUR YOUTUBE CHANNEL INFLUENCE?
If you have any personal videos on your Channel, we can delete them to protect your privacy. All we care about are the subscribers, the current content on the channel will have a very little impact on our offer (in most cases). However, please don't delete your old content until we take a look at it. We need to see it, so we can measure the past activity. Otherwise, we won't be able to find a suitable brand for you to work with.
BEFORE YOU SUBMIT
Make sure you've read our Terms of Service and follow our Basic Seller Rules. We will ignore any inquiries that do not follow our basic guidelines. If you have any questions, we invite you to visit our YouTube FAQ or send us a message.
FREQUENTLY ASKED PRE-SALE QUESTIONS
Could I sell my YouTube Channel influence but still keep my email?
Yes. A transfer of a YouTube Channel for the purpose of giving brands access is quite easy, and the whole process takes a few clicks to complete. You simply make ViralAccounts.com the primary owner of the channel, and we will take care of the rest. The whole process from start to finish takes 24 hours.
Why does ViralAccounts.com purchase YouTube account influence?
Our company only acts as a mediator between buyers and sellers, so we don't personally purchase access to these YouTube Channels. We have over 2000 brands who are always on the lookout to increase their social reach, and YouTube Channels are perfect for that. Not only can they increase brand awareness, they allow the owners to earn from views, this is why they're quite desirable.
How much is my YouTube Channel worth?
There is no set price list, as many variables come into play. Account age, the number of subscribers, niche, activity, past earnings, and subscriber geolocation are just a few factors that affect the bottom line. There are tons of gimmicky YouTube estimator websites all over the web. However, they are only novelty apps that will show inaccurate estimations. To get a real quote, human intervention is needed. So, if you're looking for a real number, please contact us at your leisure. Once we review your Channel, we will email our network of brands to see who would be willing to work with your property. Please note that past/current earnings aren't required, and we may be able to work with you even if your YouTube Channel didn't earn a single penny.
Are there any restrictions?
Yes, we do have a few golden rules for YouTube Channels, and they are:
Content. The Channel has to have a minimum of two uploaded videos. We will not consider any Channel if it's simply empty, even if it has a lot of subscribers.
Inactive Channels. Unlike other platforms, YouTube Channels are very hard to revive once the activity goes down. If you have little or no activity, we most likely won't be able to work with you.
Footage ownership/copyright. We realize that sometimes it's impossible to avoid copyright content. But if your Channel solely relies on work of others, without a mix of your own work, then finding an interested brand will be difficult.
How do we proceed with the transaction?
If you accept our offer, it is quite a simple process. We first try to verify your identity (basic information), as we don't deal with anonymous sellers.  Upon verification, we will issue the contract pay out the very same day. We provide many payment options such as Paypal, Bitcoin, Western Union, Skrill and bank wires. For more information, please check out our seller rules.
Is ViralAccounts.com affiliated with YouTube?
ViralAccounts.com is not affiliated with YouTube/Google or any other companies mentioned on this page. All product names, logos, and brands are the property of their respective owners. All product and service names used on this website are for identification purposes only. Use of these names, logos, and brands does not imply endorsement. ViralAccounts.com does not store or own any YouTube channels, our company simply acts as a mediator between the willing buyers and sellers.