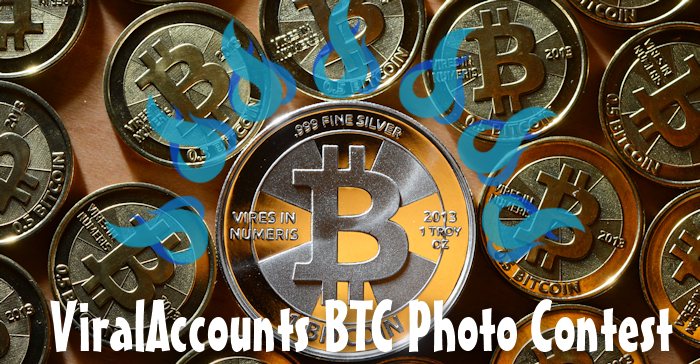 Win 100 USD in BitCoin currency + a $100 voucher simply by uploading a funny or interesting photo that includes our logo!
Before we elaborate further, lets us explain what BitCoins are and what you can do with them.
(For those who are out of the loop)
What are BitCoins?
BitCoin is a form of digital currency, created and held electronically. BitCoins hold real monetary value, and you can purchase goods or exchange them for real paper currency. Many online retailers accept BitCoin payments.
What makes it different from normal currencies?
BitCoins can be used to buy things electronically. In that sense, it's like conventional dollars, euros, or yen, which are also traded digitally. However, BitCoin's most important characteristic, and the thing that makes it different to conventional money is that it is decentralized. No single institution controls the Bitcoin network. This puts some people at ease, because it means that a large bank can't control or monitor their money.
How do I use BitCoins?
The best way to accept payments and pay via BitCoins is to create an electronic wallet. https://blockchain.info/ is one of the most secure websites that provides a safe electronic wallet for your BitCoin currency. You can create your free wallet here.
Where can I exchange BitCoins into real currency?
You can exchange BitCoins into any currency via CoinBase.com
Still interested? Great! Let's move on onto the contest! So how does it work?

Snap a funny / interesting / sad / amazing photo of anything you can imagine.
Make sure the photo includes our logo. You can print our logo or simply write our URL on a piece of paper.
Upload the photo to Imgur.
Share the uploaded photo URL in the comment section below. (please allow up to 12 hours for comment approval)
The photo can be literally anything! At the end of the allocated submission time, ViralAccounts.com staff will pick top three images that will go through a final user vote! The photo with the most votes will win the grand prize. Remember, the more interesting / funny your photo is the more chances you have of winning.
Contest Rules
Only one submission per member / visitor.
No racist / hateful submissions. (Adult related material is OK)
Photos submitted after the submission time has expired will not qualify.
No Photoshopped photos/images!
No vote cheating.
ViralAccounts.com staff reserves the right to remove any submission if foul play is suspected.
This contest is open to everyone (registered and unregistered visitors)
Keep in mind that BitCoin exchange rates are known to fluctuate wildly. Our current prize is 100 USD, however, the final amount will vary on the exchange rates given the day the winnings are issued. Usually, the changes are minimal (+/- 1 to 3 USD) so you might receive less, or you might receive more. ViralAccounts.com has allocated 0.42 BTC for this contest, and according to today's exchange rates that is equal to 100 dollars and 82 cents. Keep in mind that ViralAccounts.com accepts BitCoins, so if you happen to win you can apply the winnings to any future sales we might have. Good luck!
Edit: We're Doubling Down!

Since most of you aren't apparently interested in this contest, we have decided to double down on our offer. The grand prize now includes $100 USD in BTC + $100 USD ViralAccounts.com voucher that is good for any purchase! No minimum amount required and the voucher never expires! (time wise)