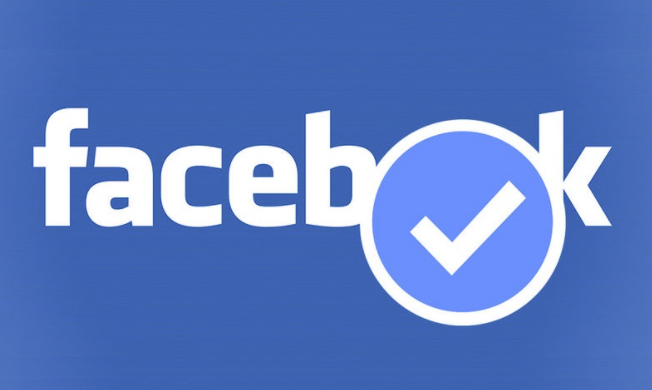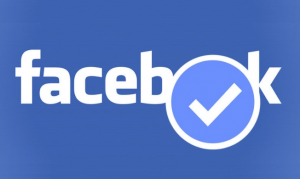 If buying a verification badge for your Facebook profile is something you're considering, then you came to the right place. ViralAccounts.com has been verifying Facebook profiles since 2013, with almost a 100% success rate. No rejections, no unanswered Facebook emails. We offer simple and plain results. Purchasing a Facebook verification badge is now a reality, providing you take the correct path in preparing your PR and Facebook profile. On top of everything, buying a verified badge isn't exactly what it may seem. This isn't a store item that you could just pay for and receive the badge at checkout. Getting verified on Facebook is extremely difficult. It requires a careful approach because, in the end, Facebook itself has to approve the applicant, and Facebook can be very picky. ViralAccounts has a team of experts who will get your Facebook account verified, and we do it through proper channels and in accordance with Facebook's guidelines. This ensures that whoever we verify, their profiles will stay verified forever. Before we jump into details, let's further discuss Facebook verifications.
Being verified on Facebook, why is it important?
The verification badge is today's modern status symbol. Yes, the digital age has changed the world, and the small blue checkmark can actually do wonders for you and your image. Known people such a sports athletes, politicians, celebrities, and even world leaders all have the little blue checkmark next to their profiles. The Facebook badge represents authority, credibility, and shows everyone else that your profile is as genuine as it gets. This can directly translate into more sales, leads, and opens up the doors for new opportunities. With ViralAccounts, you will also have the same opportunity, and you don't need to be a president to get one! We offer a 99% success rate and a money-back guarantee if we don't deliver. Feel free to drop us an email via the form on this page. There is no obligation, and we will tell you upfront about your chances of obtaining the badge. Not everyone will qualify, but we will do our best. However, before you contact us, please go over our frequently asked questions below.
FREQUENTLY ASKED QUESTIONS
How much do Facebook account verifications cost?
The final price depends on who we're verifying. Is it a business or an individual? Does the user have any PR? Many factors will affect the bottom line, but below, you will find our most recent price chart.
INDIVIDUALS
Press articles + Verification (for users with no former PR)
Price: $25000 (all-inclusive)
Timeline: 12 weeks
This package is for people with no former PR. Our company will have to create a long list of articles and publish them on various news outlets, which is very time-consuming (and costly). ViralAccounts.com will include a FREE Instagram verification with this package as a bonus.
BUSINESSES
Press articles + Verification (for companies with no media footprint)
Price: $30000 (all-inclusive)
Timeline: 12 weeks
Just like for individuals, this package comes with a free Instagram profile verification. You get two accounts verified in one shot. The timeline of completion is lengthy, but PR work is costly and takes time.
SUBMISSION ONLY (no PR) – For entities that already have a strong media presence.
INDIVIDUALS
Facebook Verification: $6000
Instagram verification: $5500
If you believe you have the press required to become verified, you can use ViralAccounts to start the verification process directly. We have direct contact with Facebook representatives who will review and process our submission on your behalf. And not to worry, we will refund you in full if your application gets rejected.
BUSINESSES
Facebook Verification: $7000
Instagram Verification: $6500
Do you guarantee verification through your service?
We have a 99% success rate, providing that your Facebook account qualifies. Getting the Facebook badge relies on your online presence and account setup. If you have a good online presence in terms of media coverage/quotes/mentions, your verification process will not only be more successful – but it'll also go through quicker. We will consult with you prior to starting to go over your chances. We don't like to waste our client's time or hold the funds for something we know we won't be able to deliver.
If I get verified on Facebook, will the checkmark go away?
No, unless you make it go away by making a mistake or by violating Facebook's terms of service. Our verification badges are legitimately obtained via Facebook staff, and there are no tricks, no insiders, no foul play. If our company is able to get your account verified, the checkmark will not go away. There are a few guidelines you will need to follow in order to keep everything as is. For example, if you change your @handle after you've become verified, the checkmark will go away, as this violates Facebook's rules for verified accounts.
Facebook rejected me countless times. How can ViralAccounts help me?
Yes, Facebook is strict on who they approve of. There is no doubt about that. Past rejections are OK as long as 30 days have passed from the last rejected verification request. This is why you need an expert team who can help you, someone with years of experience, and someone who knows what Facebook wants. We're that team, and we promise you results! We will not charge a single penny if you do not end up verified.
How long does it take to get my Facebook profile verified?
This all depends on the PR you have and your account setup. On average, it takes around 8-9 weeks. But most of our verification packages state 12 full weeks, just in case we run into problems.
Disclaimer: To get verified on Facebook, you must meet certain requirements. A complete profile is a must. This includes having a full name, profile picture, header picture, birthday, and website added to your public profile. The account cannot be private during the request for verification. 
Do you still have questions? Visit our FAQ or contact our staff.