Tumblr remains the most teen-centric social network that you should definitely consider buying into. Young users generally mean that income levels are low among Tumblr users, but Tumblr is great as a canvas for brand messages: it's image-centric, its content is very shareable, and it has a very defined quirky user culture that has grown up around it. With 200 million daily visitors and 130k signups a day, Tumblr is on par with most major social media giants. Over the past few years, it amounted over 89 billion blog posts! Tumblr is also known for having well SEO optimized pages, giving them more organic exposure. Interested? We may have some high traffic Tumblr accounts in your niche. Drop us an email by submitting the form below, if this is your first time on ViralAccounts.com you need to read this page before you continue.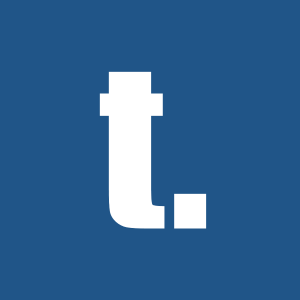 READY TO PURCHASE A TUMBLR ACCOUNT?
Tumblr lets you effortlessly share anything. Post text, photos, quotes, links, music, and videos from your browser, phone, desktop, email or wherever you happen to be.
Tumblr (see wiki) is a cross between a social networking site (like Facebook and Twitter) and a blog.
FREQUENTLY ASKED QUESTIONS
How much are Tumblr accounts selling for?
That depends on where the followers are from, the activity and niche. Normally Tumblr accounts are one of the cheapest social properties you can get into. Even high-end accounts rarely top 500-600 USD.
Can I see a list of Tumblr accounts you have for sale?
No. We don't have any lists, as these properties are hard to obtain, so we never keep a larger stock. We sell them as we get them, that is why we really have no say in the topic/activity/size. Only long time clients have the option to request a property within their niche. To find out more about how we operate please read this page.
Why do I have to wait so long to buy a Tumblr account?
We have tons of buyers but very little sellers, so we always run into demand versus supply issues. To keep our current pool of buyers happy, we limit new memberships. Normally, wait times range from one to four weeks.
Is a popular Tumblr account a good source of traffic?
Not really, unless you're giving the followers that they want. However, since Tumblr is a microblog you can spread your content within the platform, you can even add your own advertisements.
What if I purchase a Tumblr account and I am not happy with it, can I return it?
Yes, you can. However, not in a traditional way. While we don't offer regular refunds, our Buy Back Policy provides the same results. So, don't worry. If you're not happy with your newly purchased Tumblr account, you will be able to recoup your investment. To read more about our Buy Back Policy please click here.
Is ViralAccounts.com affiliated with Tumblr?
ViralAccounts.com is not affiliated with Tumblr or any other companies mentioned on this page. All product names, logos, and brands are the property of their respective owners. All product and service names used on this website are for identification purposes only. Use of these names, logos, and brands does not imply endorsement. ViralAccounts.com does not store or own any Tumblr accounts, our company simply acts as a mediator between the willing buyers and sellers.
Still have questions? Visit our FAQ or support pages.