Looking to purchase YouTube account influence? You don't need a major Hollywood studio contract to be famous these days, you do however need a little help to get noticed. YouTube has turned ordinary people into millionaires, by allowing users to earn from their shared revenue program. Catch? Just make good videos, and the money will follow. However, it is not that easy to start out. Millions of people are trying to get in on the action,  flooding the platform with new hundreds of new videos per minute. How can you make your content & company stand out? By purchasing influence on established YouTube accounts. Our YouTube Channels vary from 5 – 250k subscribers, just what you need to get noticed!  Please fill out the form below, if you're new to ViralAccounts.com, please read the following page.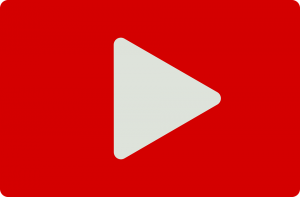 READY TO BUY?
YouTube Channels are the biggest money makers these days. If you have a creative mind, YouTube can turn it into a steady income. Just how much can you earn? Use this YouTube Earnings Calculator to see how much money you could make.
KEEP IN MIND
Good YouTube accounts are rare and expensive, for obvious reasons. For this reason, it may take a while before we find what you're looking for. If this is your first time here, please go over our Terms of Service.
FREQUENTLY ASKED QUESTIONS
How much does YouTube Channel influence sell for?
Since the price greatly depends on many factors, there is no set price list we can show you. Prices vary by a wide margin, they can range from $250 to $200,000 USD per contract. And no, we didn't make a mistake typing that. High earning YouTube Channels are as expensive as a four bedroom house. Big influential YouTube Channels like that are rare within our network, but they do happen.
Can I see a list of  YouTube Channels your network manages?
No. We don't have any YouTube Channel lists, as we connect companies to influencers as soon as we obtain a willing publisher. We flip them as we get them, so we have no say in the topic/activity/size. Only long time clients have the option to request a property within their niche. To find out more about how we operate, please read this page.
Why do I have to wait so long to purchase YouTube Channel influence?
We have tons of buyers but very little sellers, so we always run into demand versus supply issues. To keep our current pool of buyers happy we limit new memberships. Wait times range from one to four weeks.
Is ViralAccounts.com affiliated with YouTube?
ViralAccounts.com is not affiliated with YouTube or any other companies mentioned on this page. All product names, logos, and brands are the property of their respective owners. All product and service names used on this website are for identification purposes only. Use of these names, logos, and brands does not imply endorsement. ViralAccounts.com does not store or own any YouTube Channels, our company simply acts as a mediator between the willing buyers and sellers of influence.
Still have questions? Visit our FAQ or contact us.