Thinking about selling your Facebook fanpage? You came to the right place. Remember, ViralAccounts.com will handle everything for you, no need to talk to countless buyers and worry about safety. The payment will come straight from our pocket, so you're in no harm of possible chargebacks or reversals. However, we do have some minimum requirements you must meet before you can sell fanpages to our network of buyers.
100,000 fans is a minimum. Even a 100k page is considered small these days, so unfortunately, we avoid purchasing them. Anything under 100k will be considered if the property is super active.
Activity. We do purchase inactive pages, however, for much less.
Profanity. We will not buy a fanpage with excessive curse words in the title.
Publishing rights. The page must be in full working order, no suspensions or bans. Past publishing blocks and bans are OK, as long as the page has been reinstated.
Fan location. We're mainly interested in US/UK/AU/CA based fans (and a few European countries). Any other countries are considered less desirable to our buyers, which brings their value down.
To view the full list of our requirements, click here. If you believe your Facebook fanpage qualifies then please contact us by submitting the form below. Remember, it does not matter how silly your fanpage may seem, we will purchase nearly everything. We will contact you in less than 12 hours to further verify your property. We may ask for additional information before we make you an offer.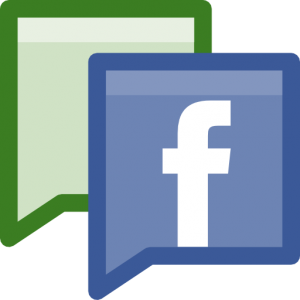 LOVE YOUR FANPAGE TOO MUCH BUT STILL NEED MONEY?
ViralAccounts.com provides short-term loans, using your social property as collateral. If you need money and don't want to part with your fanpage, we suggest you try our or Social Pawn Shop.
BEFORE YOU SUBMIT
Make sure you've read our Basic Seller Rules. We will not respond to any inquiries that do not follow our basic guidelines. If you have any questions, we invite you to visit our Facebook FAQ page or visit the support center.
FREQUENTLY ASKED PRE-SALE QUESTIONS
Could I sell my fanpage and still keep my profile?
Yes. Selling your Facebook fanpage is a simple task. It only involves transferring ownership to a new page admin, then removing the old one. Facebook frequently updates their layout, so we don't have a tutorial for you, but if you contact us, we can explain to you how the process works.
Why does ViralAccounts.com purchase these fanpages?
To keep this answer simple, we advertise our websites on them. We DO NOT spam our properties, we create relevant websites that match the fanpage topic. ViralAccounts.com has a strict anti-spam policy. We also act as an MM service (middleman service, which acts as a broker) between the buyer and seller. Our website provides a safe marketplace for both buyers and sellers.
Does Facebook allow the sale of fanpages?
In special circumstances and with written permission, yes. However, due to Facebook's slow response time to any inquiries most transactions are conducted without their permission.
What is my fanpage worth?
Unfortunately for you (and ViralAccounts.com) the fanpage market has crashed. Facebook made a major update on December 1st, 2013 that crippled post link reach down to 0.2%. What does it mean? It means that when you post a link on your fanpage, only 0.2%-2.0% fans will see it, making them almost worthless to our buyers. While fanpages still hold a little value, the prices have dropped nearly tenfold. As an example, pre-December 1st, 2013, a 100,000 fans fanpage would have been worth 1000-1400 USD. Unfortunately, as of today, the same fanpage is barely worth 150-400 USD.
Why is my fanpage worth so little when I have 100's of messages in my inbox with large offers?
Your page is not worth XX, XXX of dollars. If you think you will get rich from selling your beloved fanpage, you're in for a big disappointment. ViralAccounts.com is aware of people giving admins high offers (almost unrealistic) via the Facebook fanpage private messaging system, but rest assured those high numbers are only there to grab your attention. These people pray on admins who sometimes are careless enough to fall for a scam. The scammers are easily identifiable by having fake accounts (no friend activity, few pictures, etc..) and they speak very poor English. If you think someone is trying to scam you contact us immediately, we will do our best to guide you in the right direction. This article goes over the most popular current scams fanpage admins usually fall for.
How do we proceed with the transaction?
If you accept our offer, it is quite a simple process. We first try to verify your identity (basic information), as we don't deal with anonymous sellers.  Upon verification, we will pay out the very same day. We provide many payment options such as Paypal, Bitcoin, Western Union, Skrill and bank wires.
I don't own a fanpage, how can I get one started and make it popular?
Building popular Facebook pages is tough and requires a lot of work, however, if you are not afraid and would like to try anyway here are some resources to help you out.
Time to get your fanpage popular, these articles should help you get started: