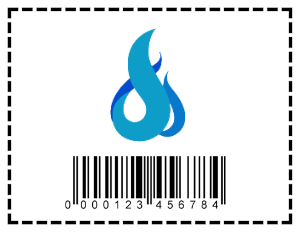 Our company will hand out $25-500 USD coupon vouchers that are redeemable at checkout, to people who will help to spread the word about our services. These vouchers will be valid for one year and are tied to an email account. ViralAccounts.com vouchers are non-transferable and not redeemable for cash. Non-members can still participate, but they won't be able to redeem the coupon until they are accepted as fully registered and approved members.  To read more about how our membership process works, please click here.
Ways to earn ViralAccounts.com vouchers:
25$ dollar vouchers
Forum/blog post review. If you have an established account on any popular marketing forum, you will earn a $25.00 voucher by mentioning our name. A backlink that sticks is a must, and it cannot look or feel 'spammy.' We don't want to trash other websites with our links if they're irrelevant to their content. If you believe you can promote us while still being on topic, then this option is right for you. Remember, we don't want a dishonest opinion, this is not what we're looking for. We just want you to write about your experience with our company, whether it is a positive or a negative one.
10 to 50$ dollar vouchers
Social media advertising. If you own large social media properties, we can award you up to 50$ USD for sharing our link on them, with a brief explanation of what we do. The links have to be permanent, and posts must have reasonable fan reach. We will award the coupon amount based on the post's performance.
50 to 100$ vouchers
Copyscape passed article that is related to our services, with a permanent backlink from a relevant to our niche website (marketing sites mostly). The website must be under a top-level domain and be somewhat established (no new websites).
500$ vouchers
If you believe you have something ViralAccounts.com can benefit from (traffic wise) in a substantial way, then please contact us.
Basic rules:
Vouchers may not be combined or redeemed for cash.
If you're not sure that you will get rewarded for your work, ask us before you take action. We reserve the right to refuse vouchers if we believe the work performed is not beneficial to our website.
One voucher per transaction. You may not combine vouchers for a single item.
Do not sell these vouchers. They will be tied to your email account, so other people will not be able to redeem them.
Coupons are valid for one year from the time of issue. All coupons are issued via e-mail in the form of code that you can redeem at checkout.
Your voucher will be canceled if the service you performed to earn it is no longer available, for example, a deleted article/forum post/Tweet post/etc. Before finalizing an order, we will perform a check to validate the service performed.
We reserve the right to refuse any coupon code, solely at our discretion, if we believe in any wrongdoing.
SUBMIT YOUR WORK

We will contact you within 12 hours with our decision. Voucher amounts will be set by ViralAccounts.com staff, based solely on our judgment.