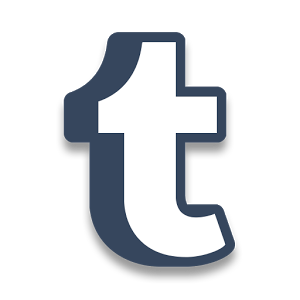 Ready to sell your Tumblr account? ViralAccounts.com works with over 2000 brands who are on a constant lookout for popular Tumblr accounts. If you believe your Tumblr account is influential, then please give our company a shot. Our company will locate the best brand, negotiate the most favorable deal, set terms, and escrow the funds while you sit back and wait for the payment to roll in. In order to sell your Tumblr, your account must meet our minimum requirements:
At least 40,000 unique visitors monthly (US/UK/AU/CA traffic)
At least 50,000 followers
No racist/hateful content
Adult content is acceptable (although not worth much)
It doesn't matter how silly, funny, offensive or odd your Tumblr may seem. We will consider any topic and any niche. Think your Tumblr account is worth selling? If you would like to check out what we can offer, then please contact us by submitting the form on this page. Remember, we may ask for additional information before we can attempt to connect you with a brand. Our staff will respond within 12 hours (weekend response times may be slower). Make sure to check your spam folder just in case you don't hear from us.
FREQUENTLY ASKED PRE-SALE QUESTIONS
How much is my Tumblr account worth?
If you're an owner of a popular Tumblr account, the following information might upset you. Our network of brands calls Tumblr "the bottom of the barrel," because it is the least desirable network for a company to promote on. Tumblr users are notoriously known as a "tough to market to" crowd and only particular niches work really well. For that reason, even large and active accounts are worth very little. You can lower the value even further if your Tumblr is in the adult niche.
How fast do I get the payment?
We pay out the very instant you approve the contract. Depending on the payment method you selected it may take a while for the money to actually reach you. For example, bank wires take usually take up to 24-48 hours (during business days).
If you find a brand interested in my Tumblr account, what does the process look like?
First, we will request some statistical data (activity/demographics) and ask you a few questions related to your Tumblr account. Based on the data and answers you provide, we will try to find a suitable brand who would be willing to work with your audience. If we happen to find an interested brand, we then set terms and present them to you. Upon agreement, we pay out the very same day. For ViralAccounts.com to pay upfront, you must own a PayPal account, other forms of payment would require you to complete the terms set within the contract first.
What topics/categories do you accept?
Tumblr is about anything and everything. We don't have a particular niche we desire, but it helps if the account features content in the same category. But, we can safely say that adult-related Tumblr accounts are at the bottom of our list.
Is ViralAccounts.com affiliated with Tumblr?
ViralAccounts.com is not affiliated with Tumblr or any other companies mentioned on this page. All product names, logos, and brands are the property of their respective owners. All product and service names used on this website are for identification purposes only. Use of these names, logos, and brands does not imply endorsement. ViralAccounts.com does not store or own any Tumblr accounts, our company simply acts as a mediator between the willing buyers and sellers.