Ready to sell your Tumblr account? In order to sell us your Tumblr account, it must meet our minimum requirements:
At least 40,000 unique visitors monthly (US/UK/AU/CA traffic)
At least 50,000 followers.
No racist / hateful content.
Adult content is acceptable.
Must be active.
Think your account is worth selling? If you would like to check out what we can offer then please contact us by submitting the form below. Remember, we may ask for additional information before we can give you a proper offer. Our staff will respond within 12 hours (usually much sooner). Make sure to check your spam folder in case you don't hear from us.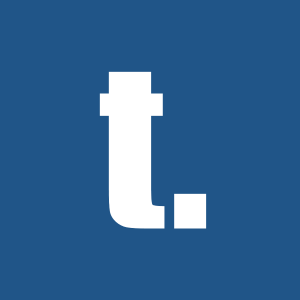 DID YOU KNOW?
Tumblr accounts are worth much less compared to other social media properties, and they're considered the cheapest out of all networks. If you would like to find out how much money is your Tumblr account worth, simply contact us.
BEFORE YOU SUBMIT
We ask you to please read our
Seller Rules
. We will ignore any inquiries that do not follow our basic guidelines. If you have any questions we invite you to visit our
Tumblr FAQ
page or visit the
support center
.
FREQUENTLY ASKED PRE-SALE QUESTIONS
How much is my Tumblr account worth?
If you're an owner of a popular Tumblr account, the following information might upset you. Our network of buyers calls Tumblr "the bottom of the barrel," because it is the least desirable network for a marketer to promote on. Tumblr users are notoriously known as a "tough to market to" crowd,  so for that reason, even large and active accounts are worth very little.
How fast do I get the payment?
We pay out the very instant we approve the sale. Depending on the payment method you selected it may take a while for the money to actually reach you. For example, bank wires take usually take up to 24-48 hours (during business days).
Will I need to give up my e-mail account?
No, you will not have to give up your e-mail account. However, you will need to fully assist us until we secure the account, and that means forwarding all e-mails Tumblr will send your way once the ownership change takes place.
Is ViralAccounts.com affiliated with Tumblr?
ViralAccounts.com is not affiliated with Tumblr or any other companies mentioned on this page. All product names, logos, and brands are the property of their respective owners. All product and service names used on this website are for identification purposes only. Use of these names, logos, and brands does not imply endorsement. ViralAccounts.com does not store or own any Tumblr accounts, our company simply acts as a mediator between the willing buyers and sellers.