Thinking of selling your Twitter account? Let ViralAccounts.com take a look at it. We can pay top dollar for your property, as long as it meets the following requirements:
At least 50,000 real followers. We say real because Twitter followers are notoriously easy to fake (and spot), so we will know the difference.
A decent enough per-post retweet count. We do not buy inactive Twitter accounts.
The account must be free of any wrongdoings, suspensions or bans.
To view the full list of our requirements, click here. If you believe your account qualifies, drop us an email by submitting the form below. You will receive a free quote with a comprehensive review of your property. Keep in mind that it does not matter how crazy, lame, funny or sad your Twitter account might seem. We will buy nearly anything! One of our staff members will contact you within 12 hours after you submit your information. Just in case you don't hear from us, please make sure to check the spam folder. Remember, we may ask for additional information before we can make you an offer.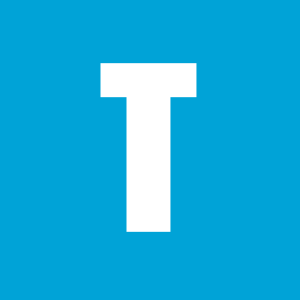 DID YOU KNOW YOU CAN PAWN YOUR TWITTER ACCOUNT FOR CASH?
ViralAccounts.com provides short-term loans, using your Twitter account as collateral. If you need money and don't want to part with your property, we suggest you try our or
Social Pawn Shop
service.
PLEASE READ OUR RULES
Before you submit, make sure to read our
Basic Seller Rules
. We will ignore any emails from sellers who did not follow our basic guidelines. If you have any questions, please read our
Twitter FAQ
page or visit the
support center
.
FREQUENTLY ASKED PRE-SALE QUESTIONS
Do you purchase any Twitter accounts, no matter what topic?
Yes (mostly). We are mainly interested in Twitter accounts that have a US/UK/CA/AU following, as any other countries are not desirable to marketers. We also don't like purchasing personal accounts, our company is mainly interested in general topics such as humor, technology, news, etc.
How much is my Twitter account worth?
There is no set price list, as many variables come into play. Account age, follower location, and activity play a big role in the price. Compared to Instagram accounts or Facebook fanpages, Twitter accounts are worth much less. Why? Mainly because the platform is overfilled with spam, and Twitter users aren't too click happy, which makes it hard to funnel traffic from them. Please contact our company, and one of our staff members will provide you with a real quote based on your statistics.
How do we proceed with the transaction?
Upon a successful negotiation, the process is quite easy.  We first try to verify your identity (basic information), as we don't deal with anonymous sellers.  Upon verification and price agreement we will pay out the very same day. We provide many payment options such as Paypal, Bitcoin, Western Union, Skrill and bank wires.
Is ViralAccounts.com affiliated with Twitter?
ViralAccounts.com is not affiliated with Twitter or any other companies mentioned on this page. All product names, logos, and brands are the property of their respective owners. All product and service names used on this website are for identification purposes only. Use of these names, logos, and brands does not imply endorsement. ViralAccounts.com does not store or own any Twitter accounts, our company simply acts as a mediator between the willing buyers and sellers.