We are happy to say that after just six short months, our recently launched community marketplace is becoming quite popular. OK, so maybe we didn't break any records, but we're inching on 1000 members, and we think this is fantastic. If you haven't seen our new service yet, we invite you to visit SWAPD today! While a thousand members may not seem like much, in over six-months we've hit 750,000 page views, and that's impressive. SWAPD currently features over a thousand listings, many of which are excellent properties, from social assets to established websites and domains. Here is a sneak peek of the most recent activity that only admins can see.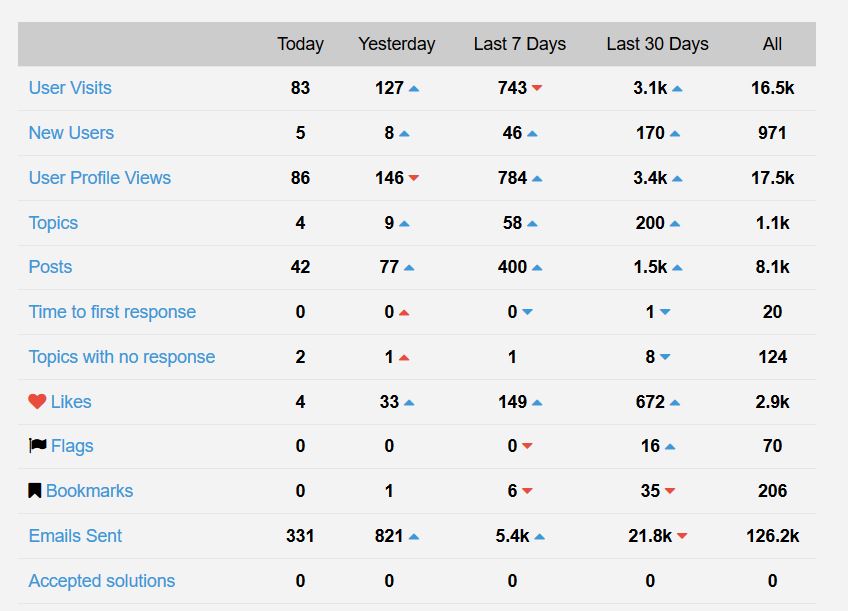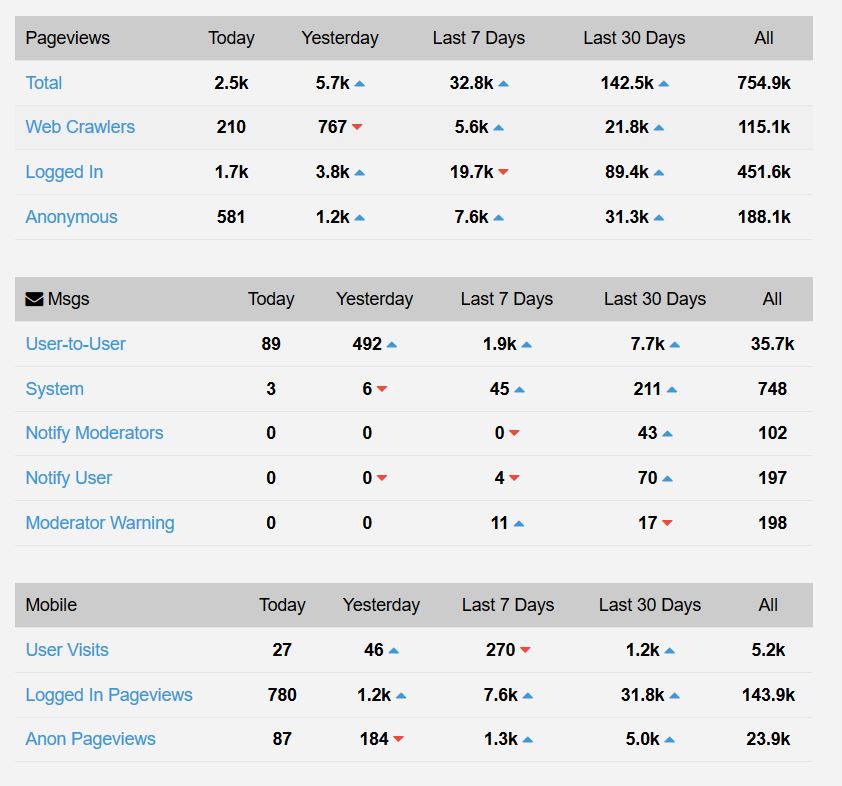 Here is the breakdown of SWAPD growth over the recent months.
While we can't release exact numbers, we had hundreds of successful transactions over the course of six past months.
We have improved our escrow security to the point where only three transactions went wrong, due to malicious intentions of scammers. Out of those three bad transactions, two of them were fully compensated by SWAPD.
We have implemented a built-in, more comfortable to use checkout system (vs. the old one we had when SWAPD launched.)
We have opened the registrations to the public. Now anyone can join, providing new members pass our screening process (phone number + identity verification.)
We released a native iOS phone app!
We've released a native Android app!
We've expanded our staff, we now feature four full-time admins + one super moderator.
We have noticed a significant increase in activity in the past weeks, so we're fairly sure that things will only get better from now on. Since building online communities is one of the most challenging tasks a webmaster can face, I'd like to thank everyone who helped in making SWAPD what it is today, from our members who gave us their trust, to our hard-working staff. Thank you!