Did you know that popular SnapChat accounts with desirable activity levels can net you a nice payday? If you're considering selling your SnapChat account, then let our company take a look at your property. However, before your submit, please make sure your SnapChat account meets our minimum requirements:
No small accounts. We would love to see at least 20,000 friends. In rare cases, we can make an exception if the SnapChat account is very active.
No infractions, bans or limitations. The account must be in good standing.
A healthy amount of views per story.
High activity is welcomed but not necessarily required.
If you think your SnapChat account qualifies, then please contact us by submitting the form below. Remember, it does not matter how silly your SnapChat account may seem, we will purchase nearly everything. We will contact you in less than 12 hours to further verify your property. We may ask for additional information before we make you an offer. For high-end accounts, we may ask you for Snaplytics.io data before we proceed.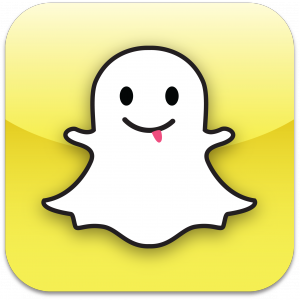 DID YOU KNOW?
SnapChat accounts prices greatly vary, and their value is based on many factors. They sell for little as $50 USD, and up to $2-3k USD per account. It mostly depends on the amount of friends and activity. To get a detailed appraisal just contact us at your leisure.
LOVE YOUR SNAPCHAT TOO MUCH BUT STILL NEED CASH?
ViralAccounts.com provides short-term loans, using your social property (even your SnapChat account) as collateral. If you need money and don't want to part with your account, we suggest you try our or Social Pawn Shop.
BEFORE YOU SUBMIT
Make sure you've read our Basic Seller Rules. We will not respond to any inquiries that do not follow our basic guidelines. If you have any questions, we invite you to visit our SnapChat FAQ page or visit the support center.
FREQUENTLY ASKED PRE-SALE QUESTIONS
I want to sell my SnapChat account, but how will I get paid?
All our payments are usually sent via PayPal.com. However, we also offer a variety of other payment methods such as Skrill, Western Union, MoneyGram, BitCoin and bank wire. Please remember that as stated in our rules, ViralAccounts.com will only pay first if the transaction is conducted via Paypal, any other payment method will require the seller to forfeit the account before any money is exchanged.
Why does ViralAccounts.com purchase SnapChat accounts?
We resell them to people who really want a popular SnapChat account, but don't have the time or means to build one. We also may sell your SnapChat account to a company or brand, who may use it to promote their products/services. We DO NOT spam the audience, most of the time the followers won't notice a thing. ViralAccounts.com has a strict anti-spam policy, so do not worry, your account will be in safe hands.
How fast do I get the payment?
We pay out the very instant we approve the sale. Depending on the payment method you have selected, it may take a while for the money to actually reach you. For example, bank wires take usually take up to 24-48 hours (during business days).
Will I need to give up my email account?
No, you will not have to give up your email account. However, you will need to assist us until we fully secure the account, and you will have to go through identity verification, as explained in our seller rules.
If I sell my SnapChat account and change my mind a few days later, can I get it back?
Unfortunately, no. All sales are final, and we usually re-sell the account the very next day, so it is out of our hands.