Thinking about purchasing a SnapChat account? You've probably been hearing more about Snapchat as a platform for marketers to explore, and for a good reason, because Snapchat is driving more than six billion daily video views, all from mobile devices. That is six billion views (with a b). Let that sink in for a second. That's massive! By comparison, Facebook has around eight billion daily video views and YouTube roughly four billion. For marketers, there's a huge opportunity to tap into that audience and tell new stories, as it's not just a platform for teens anymore. Three-quarters of US users are over the age of 18, and we're seeing more people over the age of 25 joining the platform, a number expected only to grow in 2017. Think SnapChat is right for your business?  If so, fill out the form below to get started. If this is your first time here make sure to read this page.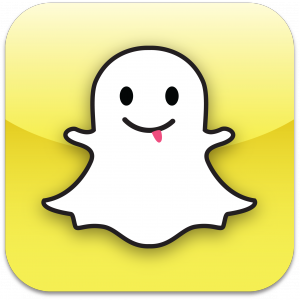 READY TO PURCHASE A SNAPCHAT ACCOUNT?
Did you know that SnapChat has over 150,000,000 active daily users? This app can no longer be ignored, it's becoming one of the most popular social platforms available.
FREQUENTLY ASKED QUESTIONS
How much are SnapChat accounts worth?
Since our company only begun buying/selling SnapChat accounts in 2017, we currently don't have enough data to calculate an average. We price each account individually, so you will need to contact us in order to find out.
Can I see a list of SnapChat accounts you have for sale?
No. We don't have any lists because these accounts are hard to obtain, so we never keep a larger stock. We sell them as we get them, so we have no say in the topic, activity or size. Only long time clients have the option to request a SnapChat account within their niche. To find out more about how our company operates, please read this page.
Why do I have to wait so long to buy a SnapChat account?
We have tons of buyers but not enough sellers, and that's why we always run into demand versus supply issues. To keep our current pool of buyers happy, we limit new memberships. Wait times range from one to four weeks.
Are SnapChat accounts a good source of traffic?
SnapChat accounts can be a great source of traffic if you provide content that the followers want to see. It takes a bit of cleverness, but getting exposure via SnapChat is possible, and it's becoming a must-have tool within the marketing community.
Still have questions? Visit our FAQ or support pages.